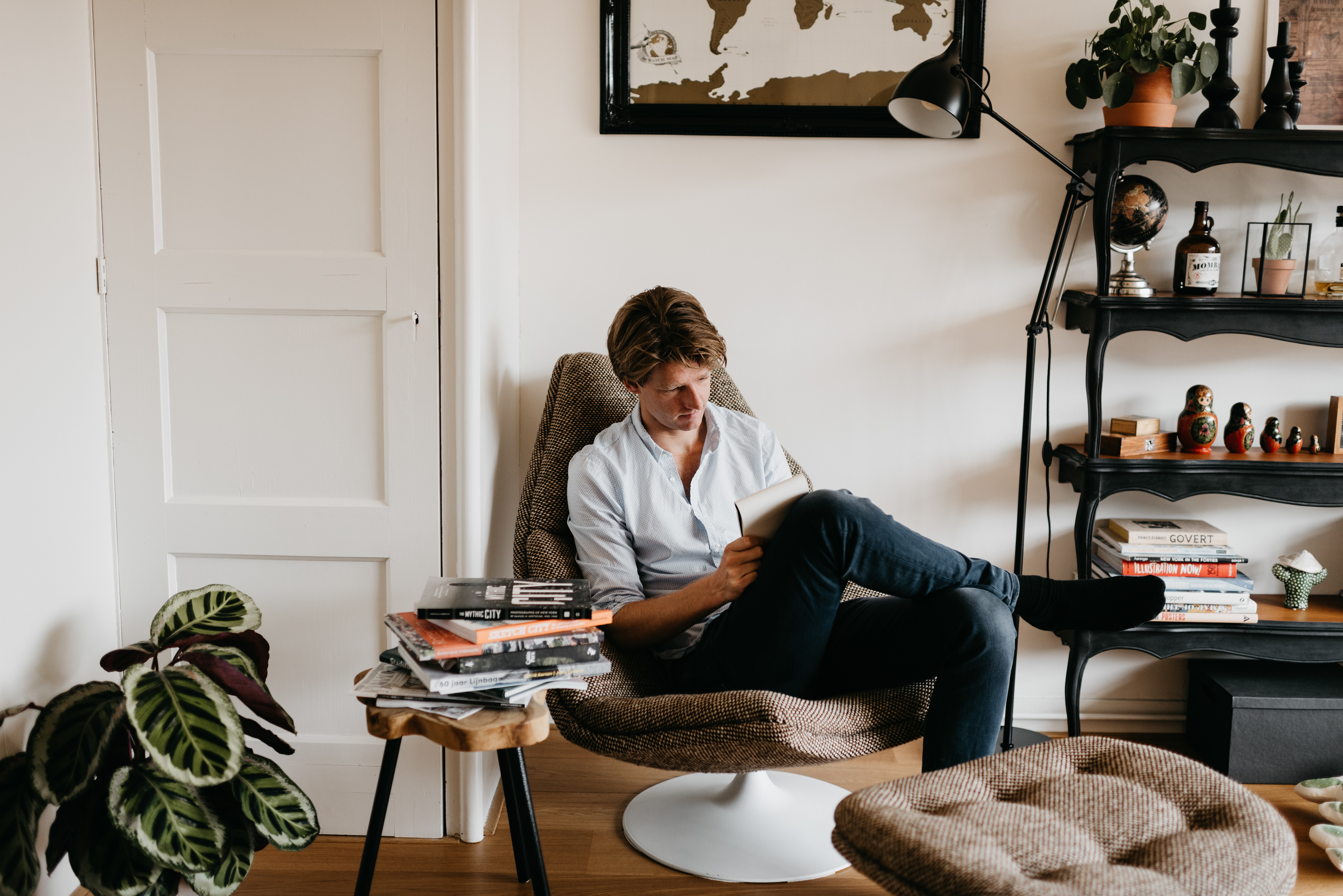 NL - Govart (Govert van der Heijden - 1985) is een Rotterdamse illustrator en kunstenaar. Govart weet niet beter dan dat hij van jongs af aan tekent en schildert. Tegenwoordig werkt hij in opdracht voor kleine en grote opdrachtgevers. Dit doet hij snel, flexibel en zorgvuldig, zonder het doel van zijn klanten uit het oog te verliezen. 
Govart's werk kenmerkt zicht door de semi-realistische tekenstijl met grafische composities en fijne details. Govart werkte voorheen met penseel, kroontjespen en inkt, maar tegenwoordig uitsluitend digitaal met behulp van een tekenscherm (cintiq). Daarnaast tekent en schildert hij stadslandschappen in opdracht, met name die van zijn geboortestad Rotterdam. Ga voor een overzicht van dit werk naar: www.artofrotterdam.com
Naast Govart's eindeloze passie voor tekenen is hij een groot fan van arthouse films, hoe vreemder hoe beter. Hij is een gedreven fotograaf tijdens zijn lange reizen rond de wereld naar prachtige landen als China, Indonesie, Cuba of Vietnam. Maar toch wel de grootste passie heeft Govart voor immense wereldsteden waar miljoenen mensen in gigantische wolkenkrabbers wonen en werken.
ENG - Govart (Govert van der Heijden - 1985) is a Rotterdam based illustrator and artist. His work is characterized by the graphic look and fine details. Govart's illustrations are made digitally, but he also paints on canvas.
Besides Govart's great passion for his work, he is a big fan of arthouse movies, the stranger the better. Govart loves to photograph during trips around the globe to countries such as China, Cuba or Vietnam. He is especially interested in taking pictures of dense metropoles housing millions of people in huge skyscrapers. 
A side project is Art of Rotterdam where Govart depicts his hometown in various ways on paper, canvas and digitally. Take a look at the website: www.artofrotterdam.com

He is currently combining a parttime job as an illustrator at a design company with freelance assignments for small and big companies.
Opdrachtgevers / Selected clients:
ING Bank | KPN Telecom | ABN AMRO Bank | Nedtrain | Codarts | APM Terminals | Gemeente Capelle aan den IJssel | Oefenweb | Tinqwise | Wolters Kluwer | Gemeente Doetinchem | Rotterdamse Tandartsen Vereniging | University of Amsterdam | Erasmus MC-Sophia